Texas Drunk Driving Law Information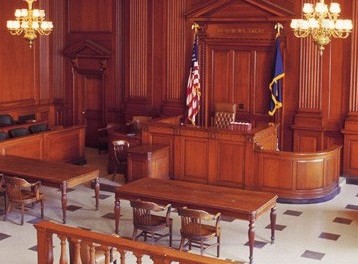 Are You Facing A Texas DWI / DUI? Don't Risk Your Future!
Know Your Rights On Texas DWI / DUI Law. TEXAS STATE DWI/DUI LAWS ARE HARSH!
Hiring Experienced & Knowledgeable Texas Defense Attorneys Considerably Put The Odds In Your Favor
Lubbock Texas DWI / DUI Defense Attorneys Use The Texas DWI Law In Your Favor!
Texas DWI laws are very clear on the procedures that should take place after being arrested for a Texas DWI / DUI. If you find yourself facing a DWI / DUI charge, the more information on Texas drunk driving laws you understand, the better prepared you will be to face the entire legal process.
Here are key steps in Texas DWI law that you should be aware of…
Texas DWI law states that you must request a hearing within 15 days of receiving a Notice of Suspension. If you fail to do so, your license will be suspended. If you request the hearing in a timely manner, you will keep your license throughout the hearing.
Your defense attorney will then have a conference with the District Attorney to discuss the Texas drunk driving facts surrounding your case. We will obtain any video tapes, review the scene, and take any pictures necessary to defend your case. We will provide this information to the DA when we conference with him or her about your case.
Your defense attorney will then hold a suppression hearing, and negotiate a plea bargain. In many cases, the initial plea bargain offered by the DA is time enough to find an angle on the Texas DWI law that he can use to your advantage by claiming your Constitutional rights were violated. If your lawyer is successful, certain information will not be allowed in court.
You can then request a bench trial be heard by only the judge or a jury trial.
If found guilty of violating any of the Texas DWI laws after listening to all of the Texas drunk driving facts surrounding your case, you will be sentenced to jail time, fines, fees, alcohol classes, community service, and/or a combination of these penalties.
"Let Dependable & Experienced DWI Defense Attorneys Provide The Legal Help You Need"
Being arrested for a Texas drunk driving / DWI charge can be very difficult. From the initial traffic stop to the court hearing, you'll find Texas drunk driving penalties to be very severe and can cause problems and expenses for years to come. But the fact is a driving while intoxicated (DWI) or a driving under the influence (DUI) is a very serious matter, especially the mistakes most people make after being arrested for a DWI in Texas. To help you navigate through the Texas DWI law, you need experienced and skilled DWI defense attorneys like Stephen Hamilton Attorneys At Law.
An experienced DWI defense attorney who understands Texas DWI laws and knows the Texas legal system will act on your behalf and present the best possible case for you. Your attorney should fight for your rights and ensure your case is treated fairly from beginning to end.
A good DWI / DUI attorney will never promise up-front that your case will turn out successfully, as each case is unique. Consider these important factors that can impact the outcome of any case involving a Texas drunk driving arrest….
Is the judge assigned to your case tough or lenient on DUI penalties?
Board Certified Texas Law Are there unique situations in your case that could impact resulting DUI penalties?
Board Certified Texas Law Was your arrest handled properly?
Board Certified Texas Law Has all the information about your arrest been provided completely?
You need an attorney who knows how to guide your case through Texas DWI laws and the complexities of the Texas legal system. You need an experienced defense lawyers with a proven track record.
You don't need to face it all alone. Call and schedule an appointment at your earliest convenience, as a skilled Lubbock DWI criminal defense attorney located in Lubbock, Texas, we offer a free initial consultation so we may discuss the criminal charges against you and what options are available to you. To assist you financially in paying any attorney fees, we offer flat rate fees and flexible payment plans that will allow you to hire us as your DWI criminal defense lawyers so that we can start immediately to protect your rights. Call us today at (806) 794-0394 for a free consultation and see how we can help with your case.